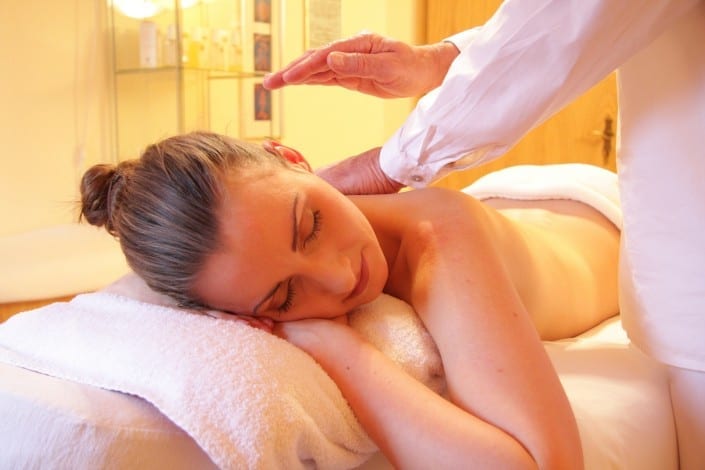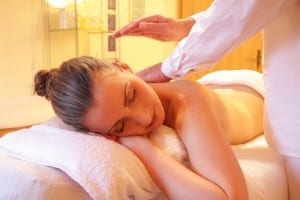 The Waterfall Technique: A new essential oil application technique to encourage homeostasis 
The number of people enjoying the benefits of essential oils is growing daily, and more people are looking for effective ways to use essential oils to encourage homeostasis. This can be achieved in many ways from simple inhalation to foot massages with essential oils, to oral administration; but one way to really promote optimal well-being is an application to the spine and feet.
Dr. Daniel Penoel was the first to introduce the application of a specific sequence of essential oils to the spine in the 1980s, referring to it as "live embalming." His technique involves applying large amounts of undiluted essential oils to the spine followed by the use of a hair dryer to drive them into the skin.
In the spirit of Dr. Penoel's remarkable technique, I have developed a technique called the Waterfall Technique® that employs a special sequence of clinically-significant essential oils and proven restorative touch techniques, each of which serves a specific purpose to balance, renew, oxygenate, protect, soothe, quench, synergize, enhance, and rejuvenate. I had the privilege of meeting Dr. Penoel in October 2015 as we both attended a wellness summit. We discussed this technique, my books and new certification program, and Dr. Penoel walked away happy and excited to read the course materials for my certification program (which I gifted to him).
The Waterfall Technique® is the culmination of thousands of hours of essential oil research, years of clinical experience, and scientific evaluation, united with the art of essential oil application techniques and reflexology. It serves to support and rejuvenate cells (clean cell receptors, enhance cellular communication, and affect cellular behavior) and key body systems (nervous, circulatory, immune/lymphatic, musculoskeletal, and endocrine systems), and reduce limiting factors in health (stress, toxins, harmful substances, and negative emotions). Through this technique many have experienced extraordinary and wide-ranging wellness benefits.