New essential oil app empowers those who love essential oils to use them more safely and effectively! Get on iTunes: https://itunes.apple.com/us/app/aromatic-database/id1114709857?mt=8(Please note: A glitch is currently being investigated in the subscription process (subscribe button not working). This statement will be updated when this is corrected.) Get on Google Play: https://play.google.com/store/apps/details?id=com.ebeor.app&hl=enLearn more: http://authorscott.com/essential-oil-therapy-mobile-appJust as an FYI: I subscribe to a similar app for herbs and dietary supplements and pay $159 annually for the subscription.**Sorry, had technical difficulties with the live stream, but here is a recording.**

Posted by Scott A. Johnson on Tuesday, April 11, 2017
Evidence-Based Essential Oil Resource app is an authoritative resource on the clinical use of essential oils that includes information for over 100 botanical species of essential oils. The intent of the database is for professionals and laypersons to evaluate the evidence in support of essential oils for specific aspects of human health according to the strength of the available evidence. In addition, drug interactions, contraindications, and safety information is shared for each essential oil. For best results, this database should be used in conjunction with the book Evidence-Based Essential Oil Therapy, which contains comprehensive information regarding the safe and effective use of essential oils. This book provides the insight and evidence necessary for one to use essential oils as part of an integrative approach to medicine, including safety information, dosing, administration methods, and known drug interactions and cautions.
The Evidence-Based Essential Oil Resource database features:
brief descriptions of over 100 botanical species of plants and their native habitats;
short accounts of the historical use of over 100 botanicals, including traditional medicinal and folk-remedy use;
common names and botanical synonyms of plants;
efficacy ratings of essential oils (from one oil drop to five oil drops, with five being the highest) based on an in-depth, methodical review of the scientific evidence for more than 100 botanical species of essential oils;
drug interactions, contraindications, cautions, and safety information for each essential oil;
and links to the supportive research used to determine the essential oil's rating and safety.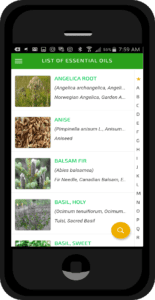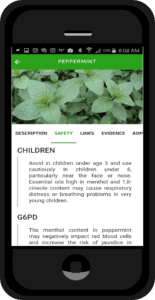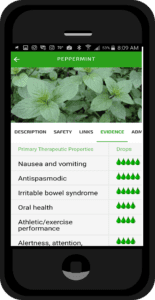 Download the resource every serious essential oil user and clinician should have today!
https://authorscott.com/wp-content/uploads/2016/12/Screenshot_App_Store_3.png
1800
931
Scott A. Johnson
http://authorscott.com/wp-content/uploads/2019/09/Left_header_4-b.png
Scott A. Johnson
2017-04-11 16:46:32
2017-04-21 13:31:14
Essential Oil Therapy Mobile App