Eating whole and healthy foods does your body good. But if your body is used to refined and processed food, a transition to healthy foods can be difficult. Indeed, it isn't uncommon to experience gastrointestinal symptoms and even vomiting during this transition. Discover why this occurs and how you can work to make your transition more bearable.
It begins at the cellular level
The surface of cells is full of receptors responsible for binding with signaling molecules and then transmitting those signals inside the cell. The signals that are received inside the cell determine the cell's behavior. Whether a cell makes more or less of something, your overall health, and your risk of disease depends on this activity. Each signal triggers the formation of action plans that improve or harm your health.

So what exactly are these signaling molecules that regulate our health? Several molecules can interact with these receptors and their influence on cellular behavior and overall health is largely determined by how many of these molecules are present in your blood.
Some molecules can produce positive results:
Nutrients — vitamins, minerals, amino acids, fatty acids, etc. — from whole foods
Hormones
Neurotransmitters
Dietary supplements
Other molecules are not as good for us and can produce harmful results:
Drugs
Synthetic food additives (MSG, aspartame, trans fats, sodium nitrite, etc.)
Nicotine
Excess sugar, alcohol, or caffeine
Stress also triggers the release of signaling molecules (cortisol, adrenaline, etc.) that can adversely affect the way you feel. The reality is, your cells continually make decisions based on the signaling molecules that are available in the blood. If your cells are constantly bombarded with rubbish, you will quickly feel like rubbish yourself.
Cellular adaptations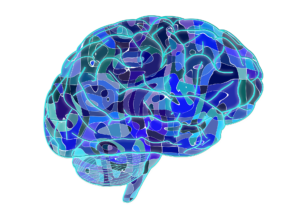 Your body was masterfully designed to adapt to a variety of situations. It relentlessly strives to maintain balance and homeostasis regardless of what is thrown at it. However, we can reduce the body's workload and make it easier to thrive by a few simple healthy behaviors. Your body's initial reaction the first time you bombard your cells with greasy, fried food, sugar-laden soda, and empty refined carbohydrates may be severe. Your cells gradually adapt to these signaling molecules and adopt them as the "norm." Eventually, the severe responses also stop.
Indeed, your cells and body may actually feel "good" or pleasure in response adopting this new norm of negative signaling molecules. That is until you remove the pleasurable signaling molecules or introduce positive signaling molecules. Just like your cell receptors adapted to the dysfunctional regimen, they need to adapt again if you change to healthier options.
Your body has the same response to the new signaling molecules — whether reducing what it was used to or introducing healthier molecules — the same way it initially did to the bad signaling molecules. This change of available signaling molecules feels bad at first, even though it is a positive change to reduce the availability of bad molecules and increase the healthy molecules.
You will continue to feel bad — digestive discomfort, nausea, headache, mood swings, low energy — until your body adapts to the new normal. How long this process of adaptation takes depends on your current state of health, lifestyle factors, stress levels, genetics, and nutritional status, but on average it takes from 3 to 7 days.
Dopamine withdrawal
Another factor that can leave you feeling sluggish, moody, and even anxious when changing what you eat, is modifications in dopamine levels. Foods loaded with sugar, fat, and salt trigger the release of dopamine (a "feel-good" neurotransmitter) that activate the brain's reward center. This is one reason why eating highly processed foods is so enjoyable. However, when you remove these dopamine-triggering foods, you can experience withdrawal symptoms.
Changes in gut flora (the microbiome)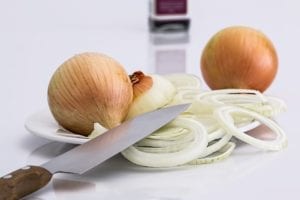 In addition to adapting to changes in signaling molecules, your gut microbiome (balance of healthy to unhealthy bacteria) rapidly changes in response to what you eat. Recent research reveals that the gut microbiome begins to change within hours and dramatically changes within three to four days after switching what you eat. (1) In other words, what you eat feeds different types of bacteria.
This is one reason that adding prebiotic foods (chicory root, artichokes, dandelion greens, raw onions or garlic, etc.) or high-fiber foods like beans and lentils can increase in gas and bloating. If your body isn't used to these foods, the gut microbiome undergoes a significant transformation due to the feeding of different sets of bacteria. The result is a few to several days of excess gas until the new normal gut microbiome is fully established and accepted.
Too much sugar, saturated fat, and not enough fiber can alter the gut microbiome enough to trigger immune and inflammatory responses and increase the risk of inflammatory bowel disease. (2) Other studies suggest that your gut microbiome impacts your risk of allergy, asthma, and arthritis. (3) These modifications to the gut microbiome also increase the risk of digestive discomfort such as diarrhea, nausea, and bloating. (4) The overwhelming evidence suggests that we need to provide our gut foods that feed healthy bacteria and even supplement with a good probiotic to maintain overall health.
Toxins released during dietary changes
Changes in eating patterns, particularly those that result in weight loss, releases toxins from fat stores and into the blood. The body preferentially stores toxins in fat tissues rather than vital nervous and muscle tissues. During weight loss, fat breaks down and toxins are discharged into the bloodstream. An increase in oxidative stress — an imbalance in reactive oxygen species and the body's ability to neutralize them — may occur as a result of a large number of toxins in the blood.
Oxidative stress increases the production of free radical and peroxides that damage cells and disrupts cellular signaling. Indeed, a host of diseases (cancer, cardiovascular disease, neurological disorders, pulmonary disease, rheumatoid arthritis, kidney disease, eye diseases, and abnormal fetal development) are linked to oxidative stress as well as the aging process. Symptoms of oxidative stress include fatigue, muscle or joint pain, headache, and brain fog.
Recent research suggests that eating smaller frequent meals (4-6 daily) with 20 to 25 grams of protein at each meal may help the body deal with this release of stored toxins. This eating pattern, called Protein-Pacing Caloric Restrictive Diet reduces calories (1,200 to 1,500 calories daily) to promote weight loss but also aids the bodies normal detoxification processes. Other solutions to reduce a toxic attack on cells is to drink plenty of water to flush them out, get sufficient antioxidants from your food, and use essential oils that aid normal detoxification processes (lavender, frankincense, Eucalyptus radiata).
The difference between an allergy, intolerance, sensitivity and an adjustment
Some people may experience an allergy, food sensitivity, or food intolerance rather than an adjustment. Food allergies occur when your immune system overreacts to a food or substance in a food. It is estimated that up to 8% of children and about 3% of adults are affected by food allergies.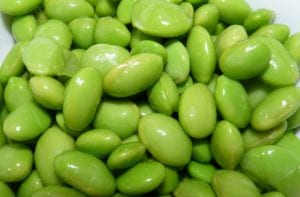 When an allergy occurs, the food or substance is identified by the immune system as a threat, which triggers a protective response. Eggs, milk, peanuts, tree nuts, wheat, soy, shellfish, and fish account for approximately 90% of all food allergies. Allergies affect multiple organs in the body and cause a wide range of symptoms. The most common signs and symptoms of a food allergy include: skin reactions (hives, eczema, itching), tingling or itching in the mouth, respiratory trouble (difficulty breathing, wheezing, nasal congestion, repetitive cough), pale or blue coloring of the skin, swelling of the lips, tongue, throat, or face, dizziness, and gastrointestinal problems (nausea, vomiting, diarrhea, abdominal pain).
Food sensitivities and intolerances are more common than food allergies. Food sensitivities trigger the release of chemical mediators (like histamine) into the blood causing a delayed and less obvious reaction to the food. They may take days to occur and can involve the skin and respiratory system just like allergies. The primary difference between an allergy and sensitivity is the time it takes to occur. Allergies appear within minutes to as long as two hours, whereas sensitivities generally take days for a reaction to occur.
Unlike allergies, food intolerances don't involve the immune system. Instead, your body is unable to properly digest the particular food. They may occur due to insufficient digestive enzyme production, chronic stress that causes sluggish digestion, or an overreaction to a food additive (MSG). Depending on the type of food intolerance, people may be able to eat small amounts of the problem foods without a reaction. Symptoms include nausea, diarrhea or constipation, gas, bloating, and abdominal pain. Food intolerances are generally less severe than allergies and limited to the digestive system.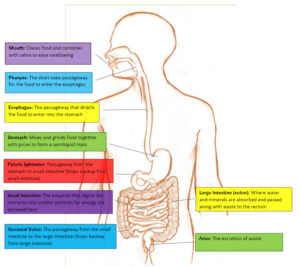 The gastrointestinal system is affected in a similar way by adjustments, allergies, intolerance, and sensitivities. Unfortunately, adjustments can mimic allergies in some ways beyond digestive problems. The general fatigue and headaches, and mood swings may make people think they have a food allergy. It is important to distinguish allergies, food sensitivities, food intolerances, and adjustments because there are common symptoms and a severe allergy can be life-threatening.
Rapid reactions that involve the skin and respiratory system following the consumption of a food or substance are likely allergic reactions. If you experience chronic respiratory symptoms (runny nose), long-lasting skin issues (eczema), frequent headaches, or poor appetite it suggests a food sensitivity. Food intolerance is almost always isolated to digestive problems. Food intolerance symptoms generally occur fairly quickly and when many foods or enough of the problem food is consumed.
How to make transitions to healthier foods more bearable
Ease into it. You wouldn't try a 180-degree direction change in your vehicle at 70 miles per hour, so why would you do this with what you eat? Your body will adapt better if you slowly introduce healthy foods and gradually eliminate unhealthy foods. Try to eliminate one unhealthy food or add one healthy food for 4 to 7 days before making the next change.
Eat whole foods. Whole and real foods are the best signaling molecules for your body. These foods contain vitamins, minerals, and other vital nutrients that your body readily recognizes and can use to function optimally. Real foods with fiber and protein are particularly important for breakfast so your cells begin the day with the right nutrition and signaling molecules.
Eat frequent smaller meals. Eat the same amount of calories — or fewer if you've been eating an excess amount — but in more frequent smaller meals. Don't let more than three hours pass without having a meal or snack. This helps to control blood sugar levels, maintain energy levels, and improve mood.
Stay hydrated. The majority of your body is composed of water and it is essential to convert food into energy and helps your body absorb nutrients. Drinking enough water is essential to carry out wastes and toxins produced during metabolism. In addition, optimal hydration supports body weight goals by triggering the release of fat for energy and producing a feeling of fullness. (5) Water should be the primary beverage you consume.
Conclusion
Nutritional transitions aren't always easy but the temporary discomforts are well worth the vast health benefits you will realize. Stick to it and focus on the benefits you'll see on the other side. Your body, mind, emotions, and spirit will thank you — eventually.